Feed Entries
Roanoke, VA - MudRun
Marine 5k Mud Run/Devil Dog Dare
Saturday, September 21, 2019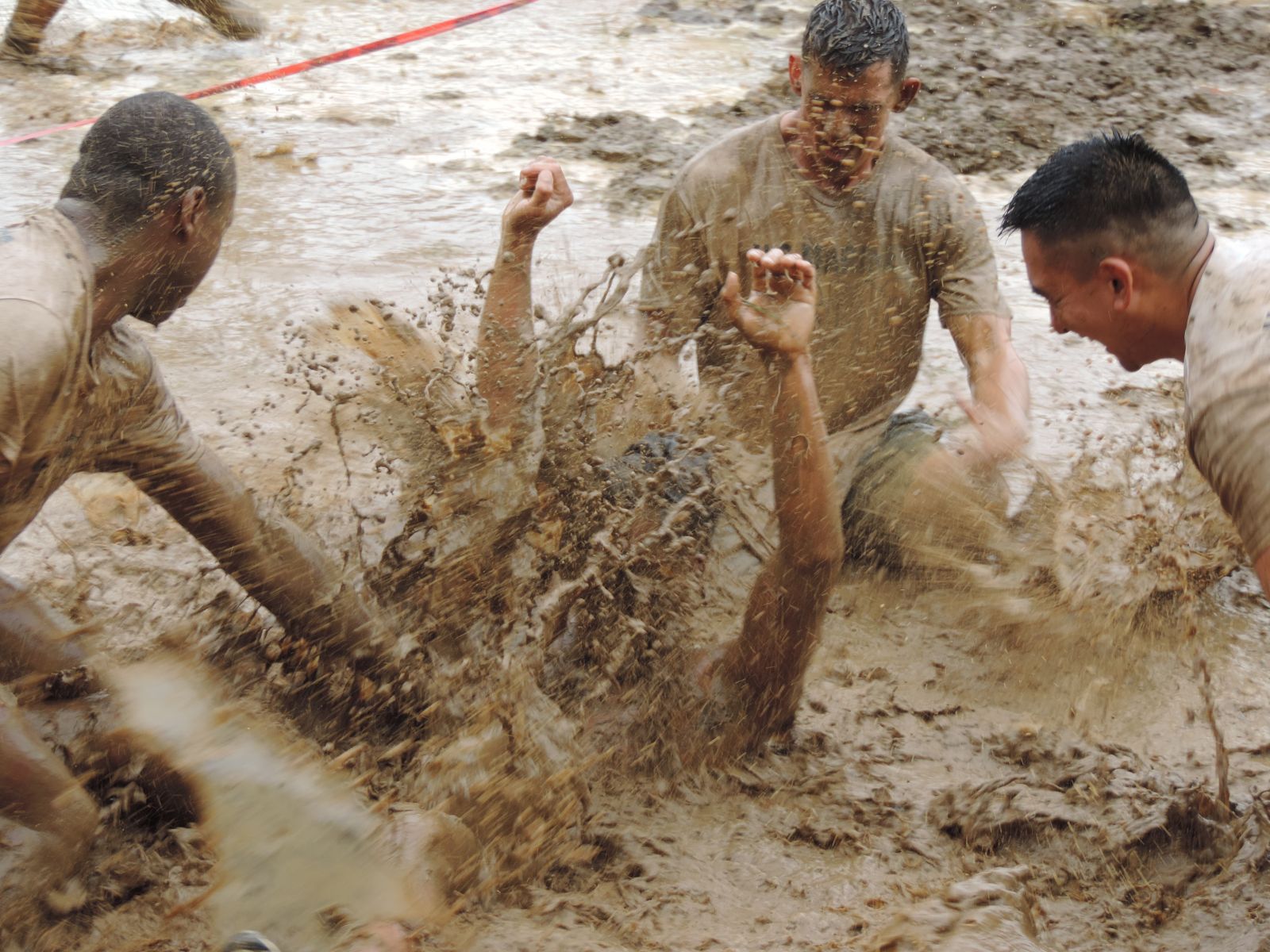 Devil Dog Dare - 3 to 5 miles Some of the obstacles are Hay Bale Jump, Atlas Stone, Water Bucket Carry, Sand Bag Carry, Ammo Can Carry and Memorization Test. For those that choose not to do an obstacle or fail to complete, will be assigned penalty burpees.
Individual - Normal 5K with some obstacles
Devil Pup Dare - 1 Mile Kids Obstacle Race For kids 12 and under
Team Race - Male, Female or Mixed (required to have 2 Females) 5 Member team. Will have obstales that will require you to work together as a team.
Marines will see to it that you finish it. Part of the Marines creed is to never leave another Marine behind. And for this event we will never leave a runner behind!
Race Info and Directions:
Race Day: Saturday, September 21, 2019

Place: Green Hill Park, Roanoke County, VA

Directions to Park: I-81, Salem Exit 137, Follow Mud Run signs to park. For more location information, visit our Maps section.
Opening Ceremony: 8:30 AM
Devil Dog Dare (No Race Day Registrations Allowed)

​Male - 9:00 AM

Female - 9:05 AM

Group - 9:10 AM

5k Individual Race - 10:30 AM

Devil Pup Dare Race - 11:30 AM

Team Race 5k - 12:30 PM
Runners will be required to be at the race site no later than 90 minutes prior to your race. Should you pick up your packet on Friday then you will only need to be there 45 minutes prior to race time. The races will run on time with or without you. You should give yourself adequate time to park, pick up your race bib and put on your shirt. Instructions will be included in your packet.
IF YOU WANT TO PICK UP YOUR PACKET EARLY, COME TO GREENHILL PARK ON FRIDAY, SEPTEMBER 20th BETWEEN 11:30 AM AND 6 PM. This will only require you to be at the park 45 minutes prior to race start time.
No Checks accepted on Friday or Race Day...
Please read the following carefully:
Mail-in Registration forms must be received no later than Wednesday, September 18, 2019.

First come first served.

All teams must have 5 runners & all mixed teams must have at least 2 females (no exceptions).
We encourage you to register online and avoid long lines on Race Day.
Follow Us